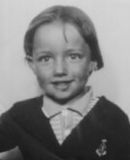 A potted biography of Ed Hodgkinson
I was born in September 1970 (so you can maybe guess that the photo isn't the most recent). Until I went to Manchester Polytechnic (as it was then), I lived with my parents in the Rossendale Valley, Lancashire. Holidays were spent in Fleetwood (Lancashire), North Wales, then Cornwall, hence my love of those areas. More recently I've stayed with my brother who lives in North-East Scotland, hence the weighting of photos from there.
I lived in Manchester whilst at the Polytechnic, and for the following five years, then moved to Macclesfield for five years before buying my own house in south Manchester, where I now live.
I've always enjoyed taking photographs, partly as a means of ensuring that I'm behind the camera, not infront of it! Other interests include Robert Rankin (author), James Bond (books more than films), the Goon Show (1950s BBC radio comedy mostly written by Spike Milligan), SF TV series Blakes 7 (late 1970s) and Babylon 5 (late 1990s), and too many other things to list here.
The name "Bottom Pineapple" comes from my response to the expression "top banana". It just stuck. I've been writing my own web-pages since April 2000, when I first published The Surrealist Worker: www.surrealistworker.co.uk. I believe in doing the actual writing myself, having picked up the basics of HTML, CSS and JavaScript. I'm now starting to look into Java itself, though home improvements seem to be taking up most of my time these days.